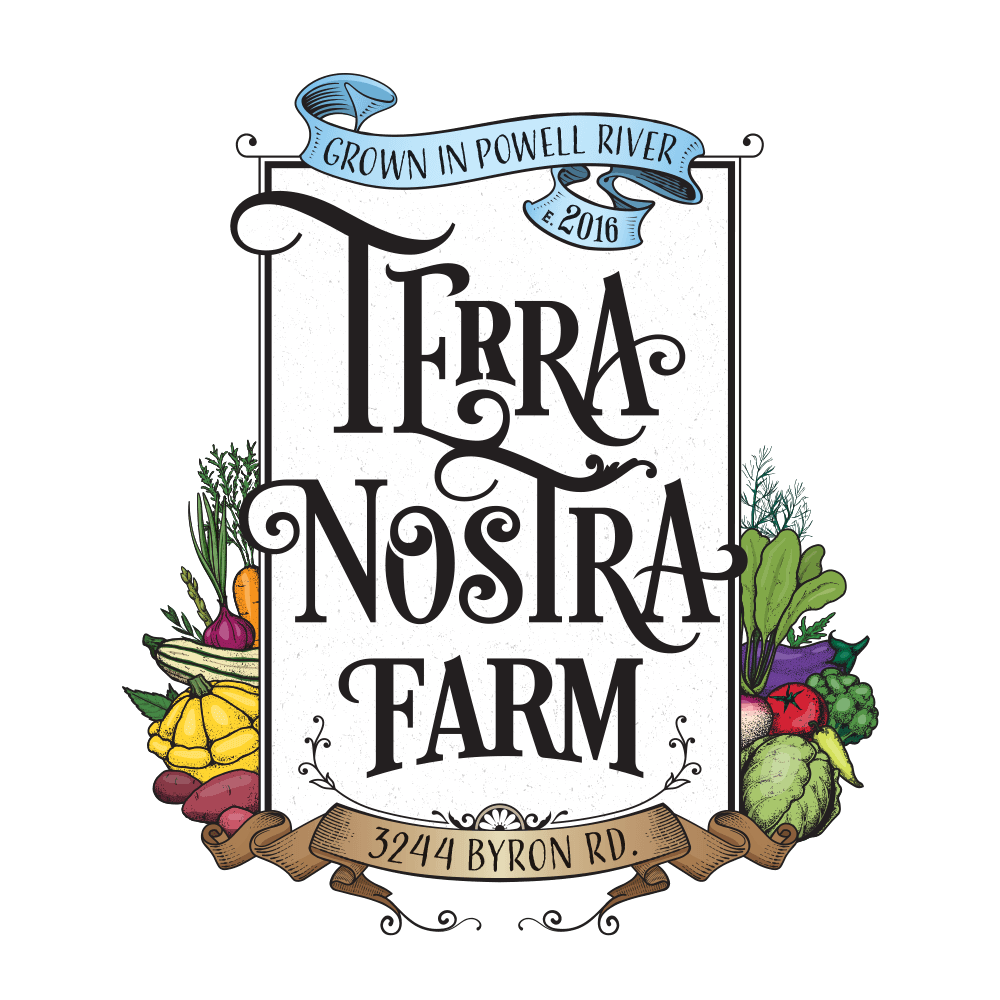 Fresh vegetables by the box, every week!
---
FARM STORE OPENS MAY 15th
10am TO 5pm EVERYDAY
The Community Supported Agriculture or CSA model is a way for local people to support their neighbourhood farms. By purchasing a seasonal subscription at the start of the year, you help farmers plan their crops and labour needs for the season. You receive a weekly box of fresh, local and in-season produce!
The cost is $45 per week for a large box of vegetables.
Delivery starts mid-June, and runs for 20 weeks.
Pick-up at Terra Nostra Farm (3244 Byron Rd)
or free to your door in Westview.
At this time, we are not able to customize your boxes or skip weeks.